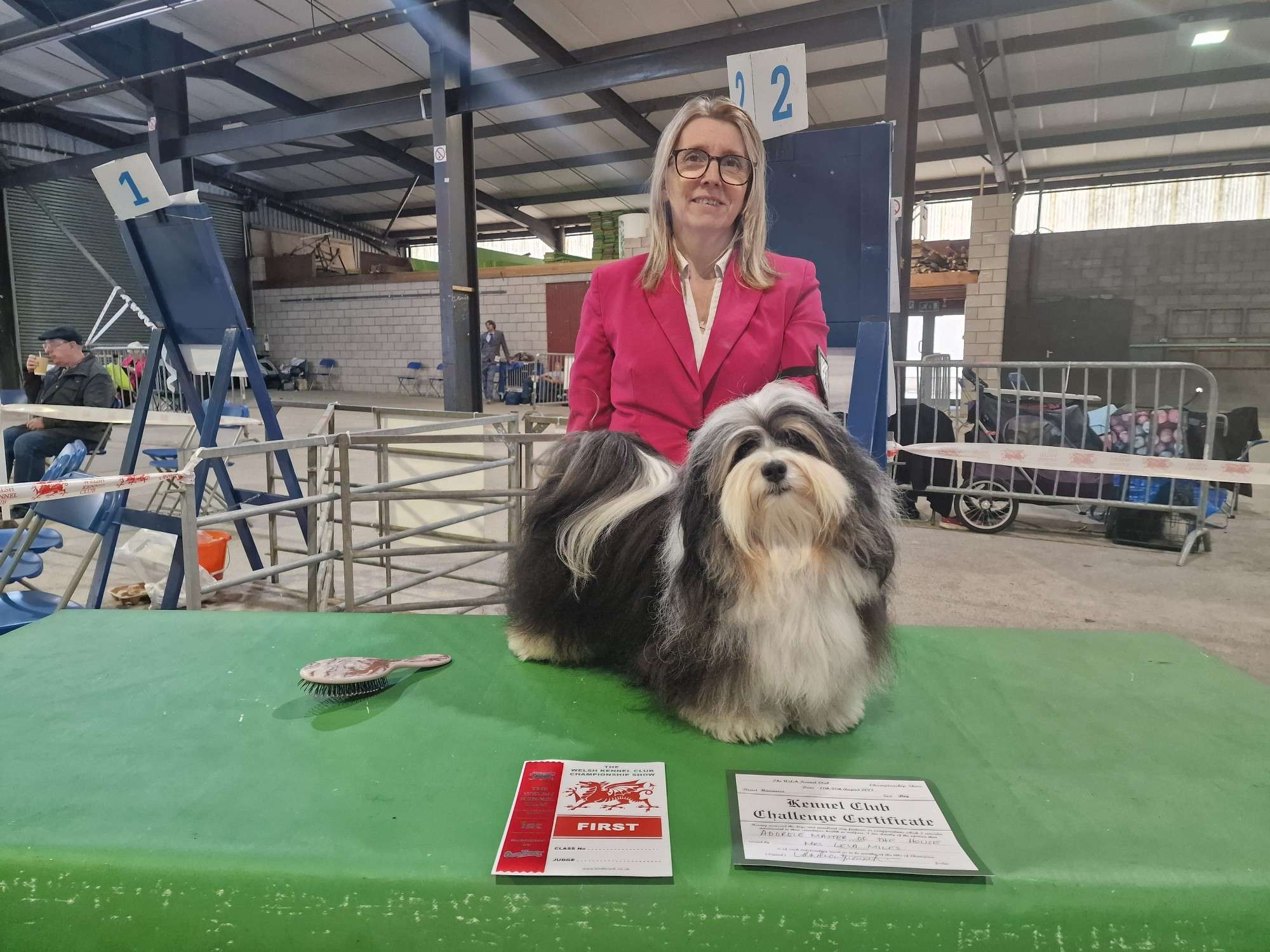 Sire
Immeleon Master Card
Dam
Adorele Toffee Temptation
Date of Birth
20 August 2021
Romeo
Introducing Romeo: the Best of Breed and CC-winning, home-bred and totally handsome tri-coloured Havanese! He truly is the new master of the Adorele house since joining the show team in 2022! Romeo is a beautiful all-round dog, with an easy-going and delightful personality who struts his stuff wherever he goes.
Although only shown a handful of times in 2022, he was well-received on the UK show scene, and during his time as a puppy, was awarded the title of Best Puppy in Breed at three UK Championship shows in 2022 (Windsor, Paignton and Bournemouth) as well as Reserve Best Dog (Paignton). In fact, he also proved a hit at the Group stages, being shortlisted in the Toy Puppy Group Stages at two UK Championship shows and even winning Group 4 in the Toy Puppy Group at the Windsor Championship Show in June 2022!
2023 has proved to be the year that Romeo has established himself as a major force and an exemplary adult Havanese, winning his first Challenge Certificate (CC) at the Welsh Kennel Club Championship Show (18th August 2023).
He also won his first Best of Breed (BOB) as an adult dog at a UK Championship Show at the South Wales Kennel Association (SWKA) Championship Show (12th October 2023)!
We cannot wait to see what the future holds for Romeo!
Immeleon Master Card

NEWPARK PETIT INDIEN ROUGE

ALMENDARES DAKAR

NORA JONES BIELY LUC IMP SVK

PERFECT HARMONIE OF VELVET DREAMS IMP DEU

FORTUNA'S JOY MAGIC MOMENTS

A MAIDEN EFFORT'S ULTIMATE DREAM

Adorele Toffee Temptation

Adorele Fantastic Mr Fox

International (C.I.B) and French Champion

MistyTrail Machiatto N'Paradise

INT, MULTI & GRAND CH