Havanese & Coton de Tulear
Adorele consists of a large family with myself Lesa, my husband and four children. My husband and I are committee members of the Havanese Club of GB, Kennel Club Assured Breeders, fully licensed with the local council (rated 5 Stars - Higher Standards - Breeding Dog Licence: 8017 ) and members of the Coton de Tulear Club of the UK. This shows our commitment and passion to both of these wonderful breeds. Our dogs are truly adored and all live indoors in the house sharing our family life. All our dogs are health tested and we are always striving to further our knowledge both in theory and practice.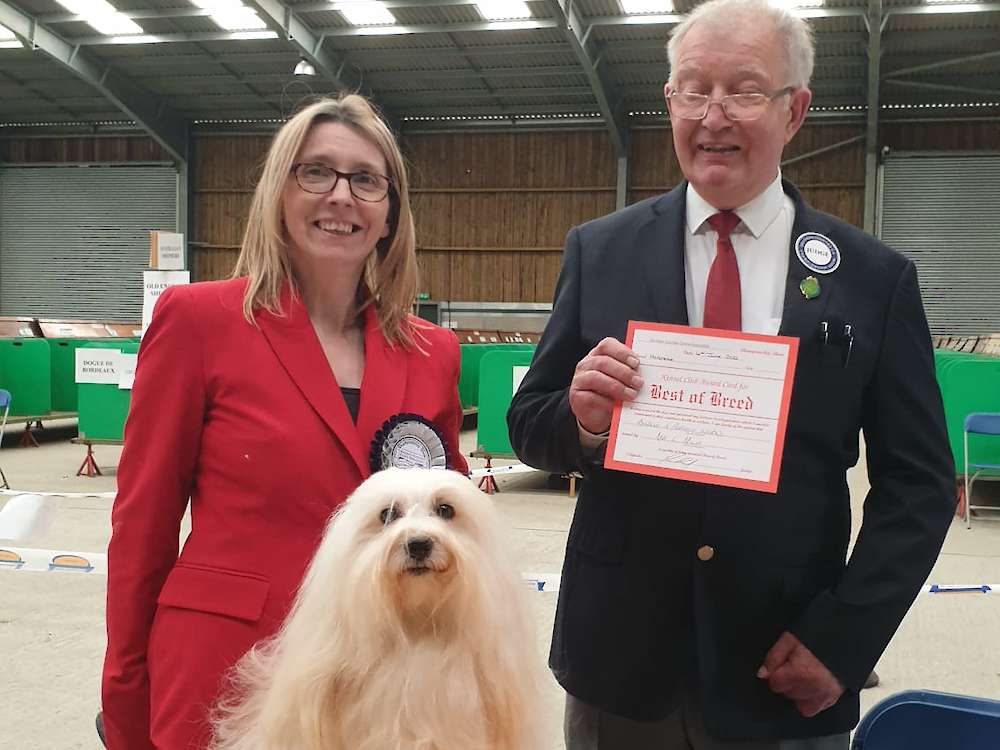 Lexie (Adorele A Perfect World) maintains her profile as a top performing Havanese show dog - winning Best of Breed (BOB) and Best Bitch (BOS) at Southern Counties Championship Show in the UK!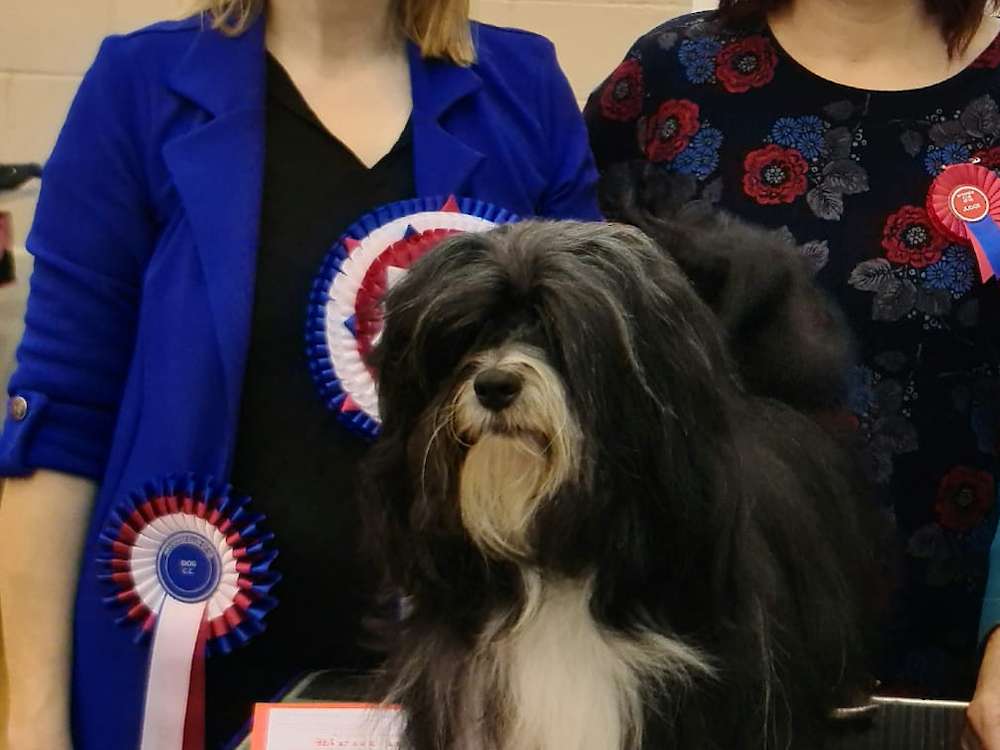 JP proves once again that he really is the one! Adorele I'm The One (aka JP) flowed round the ring to win Best in Show and a Challenge Certificate at the 6th Havanese Club of Great Britain (HCGB) Championship Show (17 October 2021) - the UK 'Special' for Havanese! Thanks to breed specialist judge, Dr Andrea Akkad for placing JP at the top of the pack.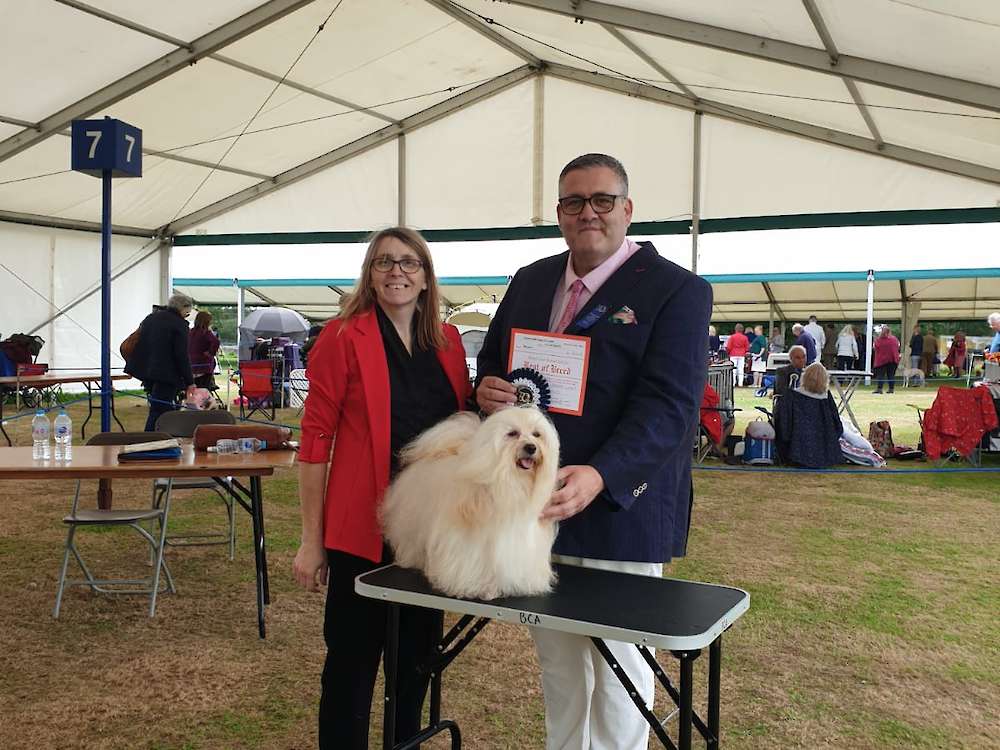 Absolutely ecstatic and thrilled by the wonderful performance of our three home-bred Adorele Havanese show dogs at Bournemouth Championship Show (15 August 2021) under judge, Andrew Stewart. The three dogs entered won all their classes and took four of the five main titles in the Havanese - namely: Best of Breed, Best Dog, Best Bitch and Reserve Best Bitch!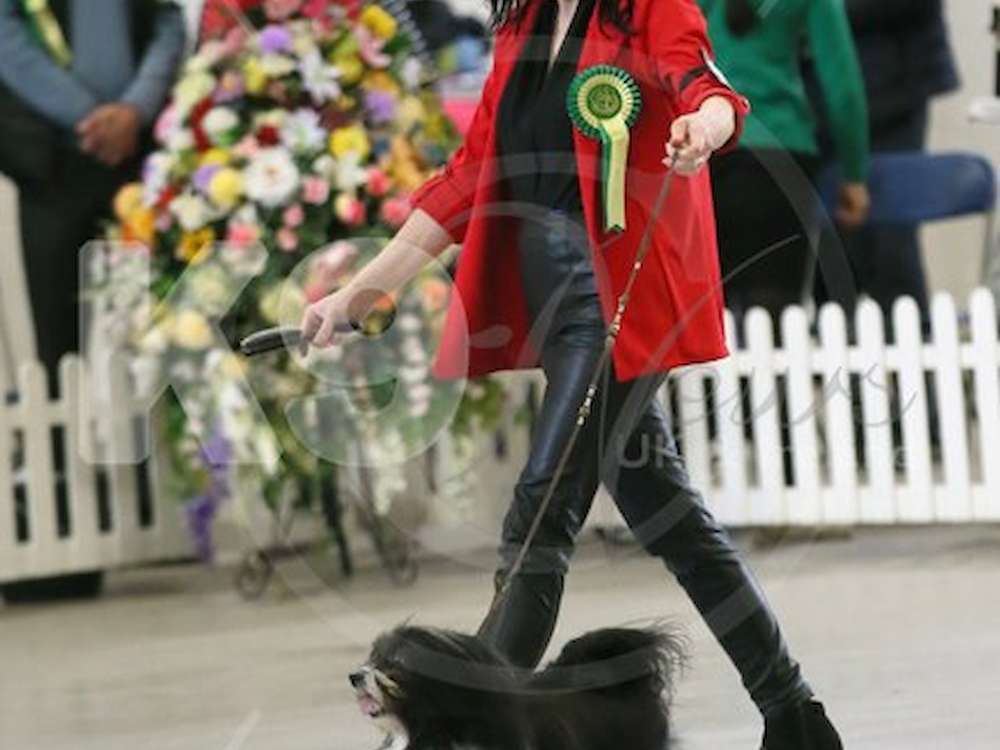 JP
Introducing Best in Show, Best of Breed and CC winning Adorele I'm The One (aka JP) - the next generation of home-bred Adorele Havanese show dogs sired from Adorele breed lines!
Eva
Eva is a beautiful little girl, full of fun. A hit in the show ring, culminating in the award of both a French Junior Champion title in 2019 and Best Bitch at CRUFTS 2020!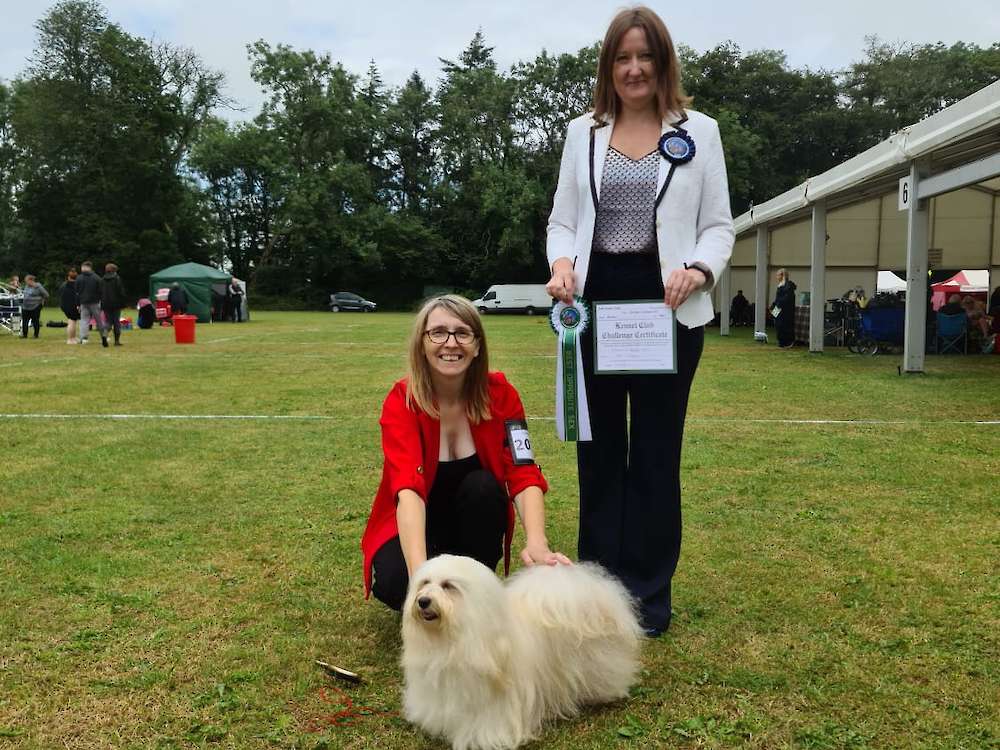 Lexie
Adorele A Perfect World (aka Lexie), is our beautiful, CC and BOB winning, gold and white Havanese, with a lovely feminine look and a charming disposition.