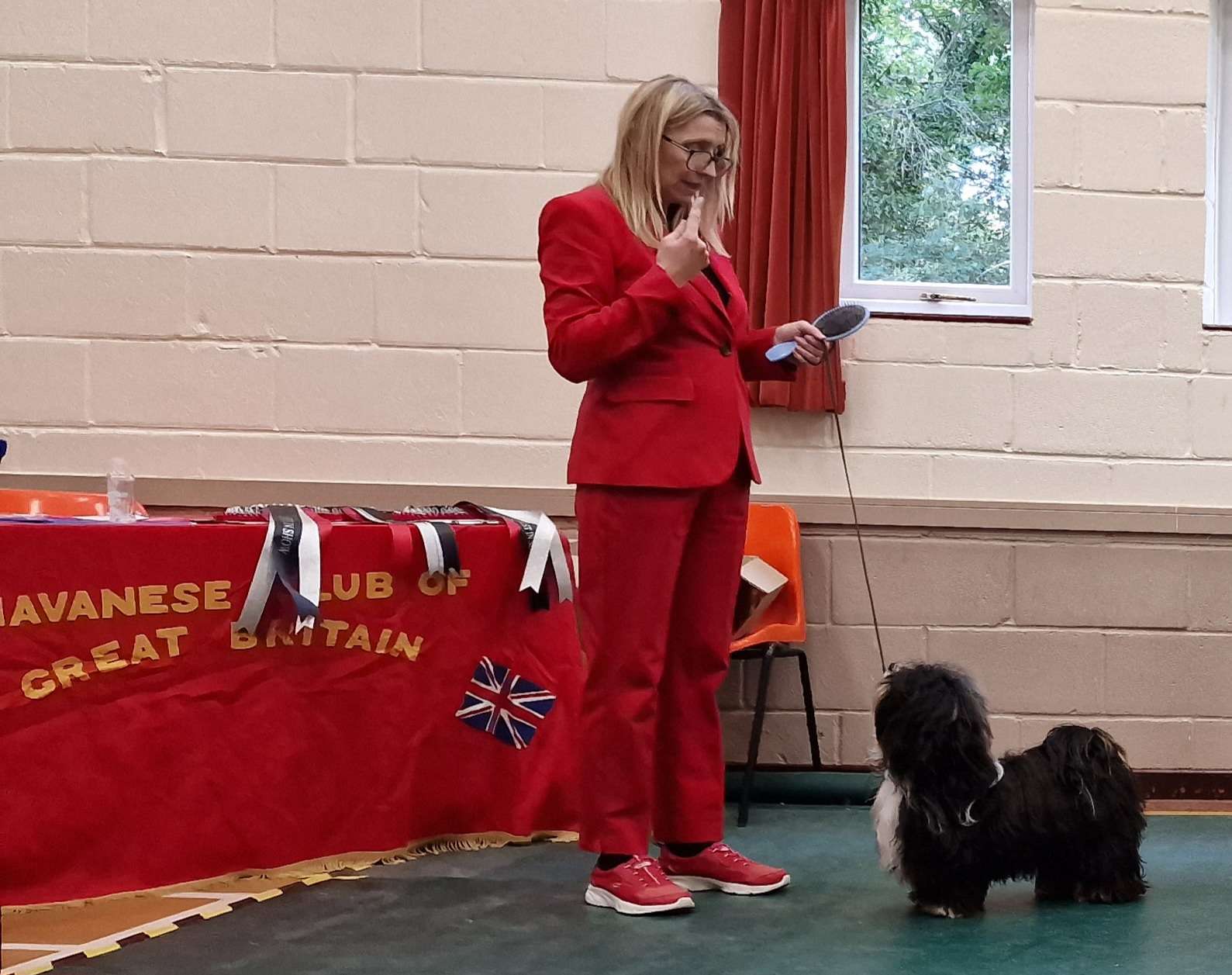 Going Down a Storm as Best Puppy in Show!. Ecstatic that Storm (Velvet Story n' Ba-Da Best Hurricane), our handsome Havanese dog from Croatia, completed his time as puppy on a high; winning Best Puppy in Show and Best Puppy Dog at the 9th Havanese Club of Great Britain (HCGB) Special Championship Show (14th October 2023) under breed specialist judge, Lucy Mottram!
This fantastic achievement completes Storm's showing time as puppy. He enjoyed a tremendous set of achievements under judges from across the world, including:
*Best Puppy in Show and Best Puppy Dog at the 9th HCGB Championship Show!
*Winning Best Puppy in Breed at 4 other UK Championship shows (Paignton, WKC, City of Birmingham and SWKA)
*Achieving Reserve Best Dog in Breed twice (Bournemouth and City of Birmingham)
*Coming 1st in 8 UK Championship Show Classes
And all this since he arrived from Croatia over summer 2023!
Many thanks also to co-owner and breeder, Danijela Kobe, for sharing this bundle of fun with the UK and Adorele!