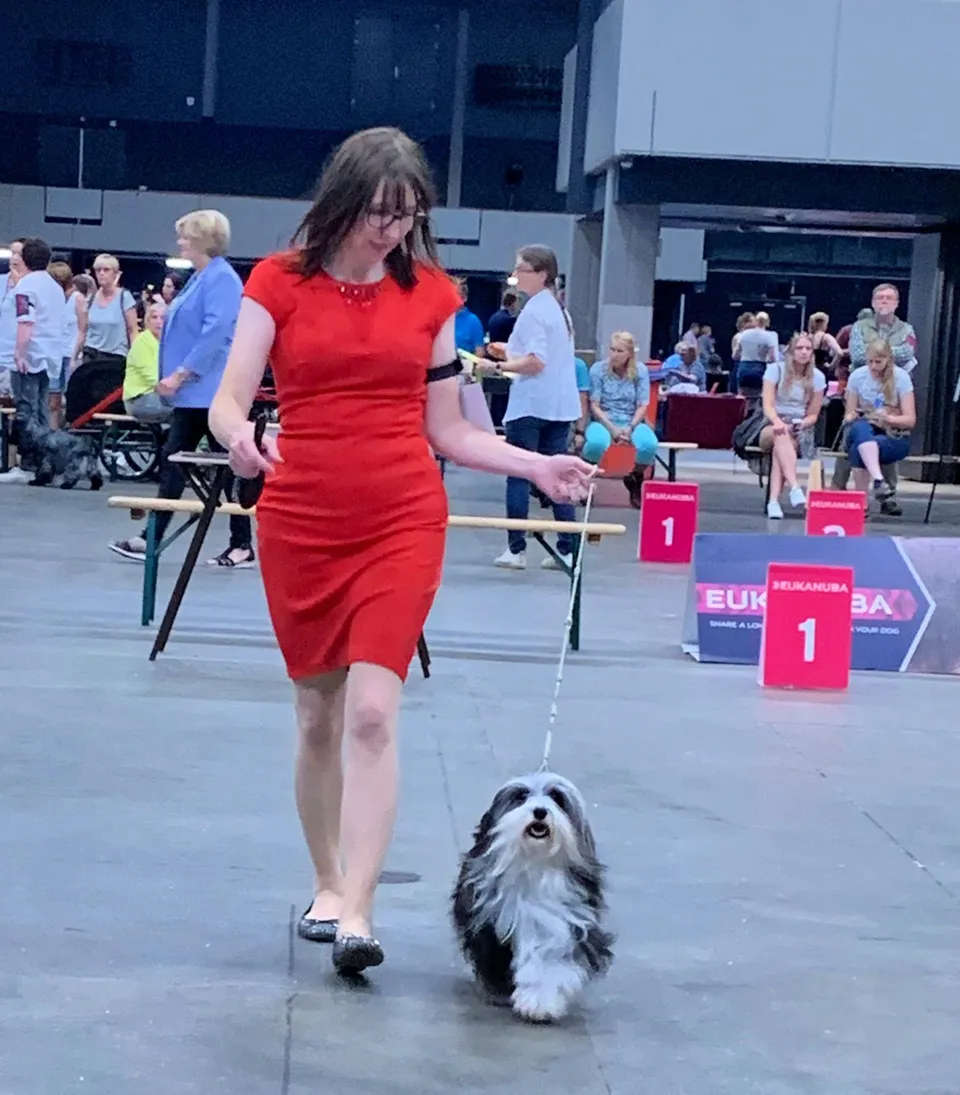 Crinkle Christmas Cracker! French Champion Adorele Angel in the Snow is now also a confirmed FCI International Beauty Champion (CIB)!
Delighted to received a wonderful extra Christmas present in the post today. Official confirmation letter arrived from the FCI that our very own home-bred Crinkle is now also an International Beauty Champion (CIB) - one of the top accolades of the FCI!
This celebrates her achievements across three countries (Belgium, France and the Netherlands) including her big wins at the Championnat de France (Metz), the Bichon Special in Ales, the Dunkirk North Sea Show, the Brussels Dog Show and of course most recently in Rotterdam. What a lovely way to end 2019!
And most of all, her human daddy is so very proud of her! ... .