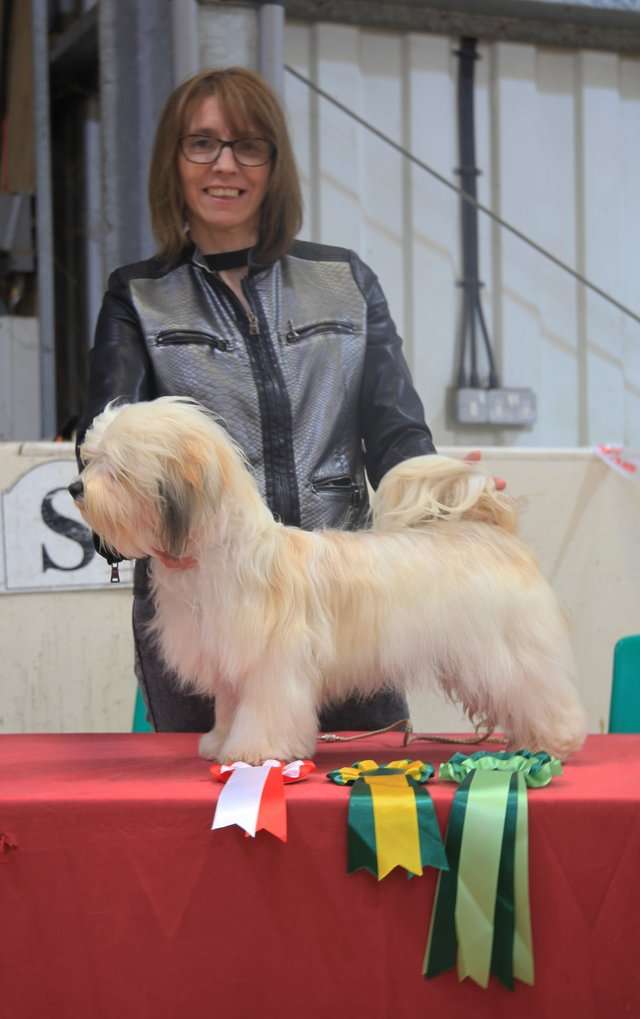 Sire
DUTCH JCH, JCH LUXEMBURG, YOUTH WINNER '15
Dels Peluts Ragnarök
Date of Birth
15 September 2016
Maja
Introducing Adorele Mamma Mia (Maja) - our outstanding and rather beautiful home-bred girl and daughter of our very precious star showgirl, Tanika and the handsome Pepe - who was born into the Adorele family in 2016.
She entered the show world in late 2017 - and was selectively shown - with resounding success!
Maja has been highly praised by respective dog judges.
At her very first show, she was awarded Best Puppy in Breed, Best Puppy (Group 1) in the Toy Group and made the final short-cut in the puppy show ring at the Dorset County Canine Society Show (23 July 2017).
Adorele looks forward to showing our new star girl in the future both home and abroad.
Maja has a clear BVA Eye Test (July 2020)
DUTCH JCH, JCH LUXEMBURG, YOUTH WINNER '15

Dels Peluts Ragnarök

MULTI JR, CH

Putumayo Present's De Tiene Tumbao

GCH

Los Perritos-Shallowbrook Heir I Am ROM

La India De Tiene Tumbao

CH

Aysha D´ Esquirols

CH

Nelecos Principe De La Habana

Cartagenera Morena de Los Gabatos

INT, MULTI & GRAND CH

Havalag Burning Passion

AU CH

Zujero After Burner For Torza And Heronsbridge

Heronsbridge Time To Dream

Versailles Dream Stealer

JWW 2006, HJCH, ICH

Bayarin Gaio Cristiano

Siegreich Dalma
Dorset County Canine Society
'Havanese 10 months and for me, my star of the day. Lovely head with good ear-set and flat cheeks. Nice shaped muzzle with black nose and lip pigment. Lovely dark almond shape eyes, good mouth, nice neck and a well constructed body. Level top-line complete with high tail-set and carried over back. When she moved around the ring her movement was so positive, totally in tune with her owner but keeping those lovely mischievous eyes on me demanding my attention! Full of promise and hopefully an exciting future ahead which I shall watch with interest, I just loved her'.
Show results
Havanese Club of Great Britain Championship Show
15 October 2017

Dorset County Canine Society
23 July 2017